KANSAS  CITY  BREWERIES  COMPANY
LOUD AND PROUD®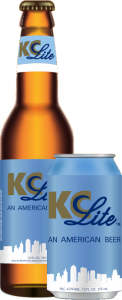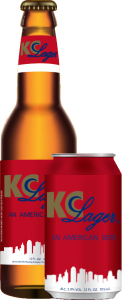 "AN AMERICAN BEER" 
For The Fan In All of Us!
How Kansas City Breweries Began in 1905…
The Imperial Brewery was formed by George Schraubstadter and a group of saloon keepers in 1901. The address was 2825 Southwest Boulevard in what was then called Walruff's Grove. The building was constructed by contractor Ludwig Breitag.
The cost of construction of the building was $500,000 with a production capacity of 50,000 barrels. Brewing began in April of 1902.  A later expansion added a two-story administrative building and a two-story bottling works.  The brewery's two brands were lager-style beers called Mayflower and Imperial Seal.
In 1904, an ice-making plant was constructed.
In December of 1905, The Ferdinand Heim Brewing Company acquired the Rochester Brewery (formerly called J.D. Iler Brewing Company) at Chestnut and Rochester in the East Bottoms. The Heim Brewery was located adjacent to the Iler/Rochester brewing plant in the East Bottoms off of Chestnut Trafficway. The site was also location for the first Electric Park operated by the Heim Brothers. A  new company was formed called the Kansas City Breweries Company.
Q&A: How will you compete with the big breweries already in Kansas City? How does your product stand out?
" Hi Vladimir... Kansas City Breweries competes on many factors but the most important are 1) quality 2) value & 3) price... 1) Our quality surpasses other breweries because we produce a full flavored clean crips "Lager Beer" aged to perfection for a stable shelf life and clean crisp taste... 2) The Value of great tasting stable beer that won't fill you up or wipe you out is so you can enjoy more refreshment... Event catering, distributors and retailers historically earn more… 3) Price is how we reward our customers, distributors and retailers in exchange for brand support and loyalty… Kansas City Breweries is a US owned community centric Brewery & Beverage company offering shares for those who want to own & support KC Branded Beverages… Great Questions! "